We recently had the opportunity to speak with a veteran in the children's edutainment space – Greg Page, the original Yellow Wiggle! Although Greg left the massively popular Wiggles back group in 2006 due to health reasons, his passion for the industry has remained strong. As a founding member of The Wiggles, Greg is no stranger to developing educational content for young children. In fact, he has more than 15 years of experience in creating powerful edutainment content with the group. Today, Greg is pursuing a revolutionary vision to revive children's edutainment TV with Explore, Discover and Grow! – a game changing edutainment project developed for pre-preschoolers aged 2 to 5 years old. The program is scheduled for worldwide release in mid 2019 and will be made available to subscribers through a video streaming portal.
Read on for Greg's views about Explore, Discover and Grow! and the children's edutainment industry.
Reviving Edutainment With Explore, Discover and Grow!
Greg started off by explaining that Explore, Discover and Grow! was born out of a frustrating and urgent need to revive children's edutainment with healthy content that engages and develops the whole child.
An abundance of children's edutainment programs are available on television and platforms like Netflix or YouTube today and many of these have tremendous popularity, with some edutainment videos on YouTube garnering more than a million views in a matter of months. As is often the case with such content, children end up sitting down and watching a series of videos on tablets or other devices with little active participation or engagement on their end. This limits cognitive and physical development, which research has shown are important part of a child's overall development.
Explore, Discover and Grow! will challenge the TV network's model of 80 % entertainment and 20% education. We will create a 50-50 relationship between the two, resulting in a 100% immersive education experience.

– Greg Page
This situation is not expected to change soon since edutainment content producers need to compete for space on networks and then compete to retain viewers. This often results in the production of content that seems to have been engineered by first creating or identifying entertaining concepts, then throwing in an educational component later. These programs were not specifically designed to deliver on an educational objective, yet they pass themselves off as edutainment anyway.
This has led to several problems with the edutainment industry today.
Greg explains more about the driving factors behind Explore, Discover and Grow! on the project's website.
The Problems With Children's Education Today
Greg's highlighted 3 main concerns with what he views as the unhealthy edutainment content widely available today:
Content that is not balanced, with a focus on entertainment not education
Content that is not designed for development of the whole child
Limited engagement or lack of an immersive learning experience
Edutainment TV must be designed to act as a scaffold to support effective learning and all round development. Greg explained that even as adults, we can teach ourselves to use a new software or learn a new language, but with a good teacher the process of learning is much faster. Although edutainment programs cannot replace a teacher, the same concept applies – if the content acts as a scaffold for the child, then the child will learn and develop faster. If the content is well designed, it will develop more than just the academic abilities of the child, and also develop other areas such as the child's cognitive and physical abilities.
Explore, Discover and Grow! taps on extensive research in educational theories to ensure the established best-practices in education are met.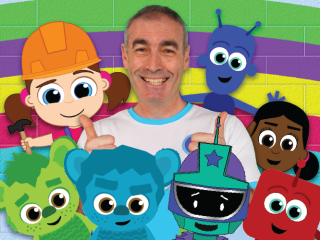 There is so much more to a person than just academic development. A wholesomely developed child has a much better chance at succeeding at challenges than a child is that just academically strong.

– Greg Page
Breaking The Mold Of Edutainment Programming
Greg explained that by offering the Explore, Discover and Grow! program on a subscription based, video streaming portal, it allows him to overcome the limitations that other edutainment producers face when developing content. Since the show will not have to compete for attention with other shows on the same platform, there is less pressure to focus on entertainment and more room for the production team to focus on the educational component instead.
Explore, Discover and Grow! content is built on peer researched evidence and concepts from child psychology. Theories by renowned experts in childhood education like Jean Piaget, Lev Vygotsky and Albert Bandura are carefully applied throughout the show's programming. Content is designed to develop the 5 selves of the child; which Greg explains are the cognitive, social, emotional, creative and physical selves. Greg explains more about what these 5 selves here.
Bandura's Theory of Observational Learning is powerful. Children are like sponges, what they are exposed to, is what they will observe, form a mental image of and eventually model their behaviour after.

-Greg Page
Content on Explore, Discover and Grow! is designed by hand picked production crew team of 12 – including educational consultants and other multi-talented experts like Anthony Costa, a skilled song writer, musician and graphic editor. You can learn more about the team here. The team shares a vision to keep content engaging and immersive while delivering strongly on the educational objectives of each video. Greg shared that careful thought goes into designing each segment to be educational and immersive. The results can be seen in this video where children watching the show get themselves actively involved with the content.
Subscription to the program will include new content released twice a week for year (104 videos) and also include access to the Explore, Discover and Grow! podcast, live chats where the parents can chat with the Greg and the team about exploring activities to engage in with their kids that stem from the content on the show.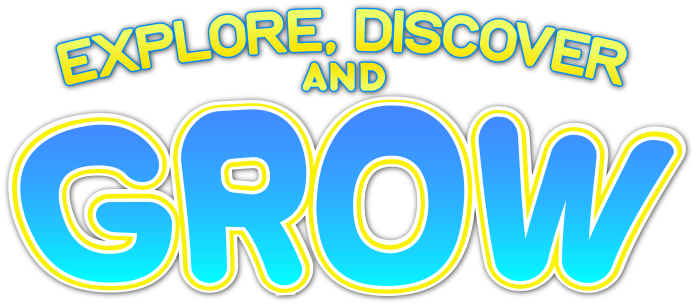 Support Explore, Discover and Grow! On Indiegogo Today
If you would like to get involved with this exciting project, check out Explore, Discover and Grow's Indiegogo campaign page. Greg Page shares more information about why the project needs your support in this video.
If you would like to find out more about the program, check out their website.
As always, please leave your comments down below or feel free to drop us an email with any questions you may have!
Brought to you by the KidsEnglishCollege™ Editorial Team.
Check out our English Short Story Collection & our Teaching Aids/Resources.
....................
More KidsEnglishCollege™ Articles